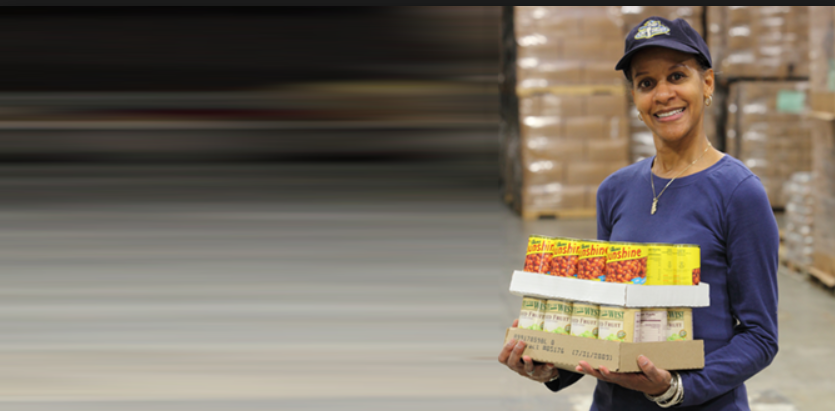 To initially search for hunger non-profits in your area, try using search terms like food bank, homeless shelter, women's shelter, soup kitchen, and table ministry. Keep in mind that large food banks probably receive truckloads of fresh produce from large distributors like Feeding America. But smaller non-profits like shelters and table ministries often have a huge need for fresh produce, eggs and meat!
You can call or email, but non-profits are by their very nature, busy folks. They're out there in the world actually doing good works–which means it can be very hard to speak to a decision maker by phone. Also, National Foodcycle Week is a new concept, and who likes to have a new idea plopped in their lap and then asked for a yes/no answer?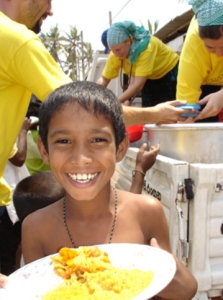 For those reasons, when communicating with non-profits, I find it faster, easier, and more organized to send an email explaining National Foodcycle Week, and listing the questions that will help us feature them and bring in the donations they really want or need.
Tip: If you cc: yourself on every email and then store the copies in a folder, you'll have a record of everyone you contacted.
Here's a template letter that you can use to send to food banks, pantries, churches, kitchens and shelters. Feel free to introduce yourself in the letter and customize it however you like.
======================================
Subject line:  Do you accept fresh produce from local gardeners?
Hello,
I'd like to inquire if you accept fresh produce from local gardeners. If you do, we'd love to list you as a recipient for our donations during our next National Foodcycle Week event, April 20-26 and beyond. Please check out the particulars here: https://www.solid-communications.com/foodcycle/
You can help us help you by answering the following questions:
Will you take donations of fresh produce from gardeners?
What is your level of need—is it occasional, ongoing or urgent?
Do you have special needs at certain times of the year, like holidays?
Is there any particular type of vegetable or fruit you need?
Are there certain days and times that you are open to receive produce?
Would you like us to email you a custom flyer to share with your mailing list?
What address should we include on the flyer (for deliveries of food)
National Foodcycle Week is about raising awareness among local backyard gardeners that they can donate fresh produce to food banks, shelters and soup kitchens. During World War II, there were over 20 million Victory Gardens in America, and family gardens supplied 40% of the fresh produce on American dinner tables.
Now, the USDA is struggling to find funding for SNAP food stamps, and funding continually hangs by a thread. Donations from local gardeners are a way to provide fresh, unprocessed, nutrient-rich foods for your recipients. Let's start building that awareness now and encouraging local gardeners to become a part of your local safety net.
Please let us know if you'd like to receive food donations or host an event.
Warm regards,