You can find my books and projects on Amazon, Apple, Booksamillion, BookCountry, Lulu, Kindle, Nook, Smashwords, and Payhip.
---
50 Tips for Cellar Rats

"The guide is packed with simple, easy-to-read information that you can absorb in less than hour: Everything from what sorts of food and drinks to stock up on for the busy harvest season to how to be clean and efficient on the job to when to speak up–or keep your mouth shut. Many of us here at The Daily Sip wish we'd had such a crash course before our first winery jobs–it'd have prevented some serious drama, not to mention some property damage."  —Eric Arnold, Bottlenotes


Excerpt in Wine Enthusiast Magazine: Crushed–Confessions of a Cellar Rat

$8.99   Paperback, 35 pages  Amazon, Lulu

$3.99 ePub on Kindle, Nook, Payhip and Smashwords

How to Attract Investors

Finding investors is about two things: communication and proof-of-concept. Business author Mary Baker introduces you to the different types of investors and gives you the tools you need to impress them. From how much money to ask for, to how to prepare for a presentation, Baker outlines everything you need to know about attracting personal investors, banks, and venture capitalists.

Mary Baker has been writing about business, communication and marketing for over 20 years. She has worked for top international food and wine brands like Wild Horse, Justin, and Tasty Image.

$1.99

Building Your Brand

Mary Baker has worked for top wine brands like Justin Winery & Vineyards and Wild Horse Winery. She has consulted for many startup and small business brands, and provided creative and branding services to both startup and international  brands.

And now, for less than the price of a Starbucks latte, you have access to all her secrets condensed into a short, easy-to-read guide filled with plenty of do-it-now suggestions, practical advice, and examples.

Great branding will actually SAVE you money and time. You'll waste fewer dollars on ineffective advertising and community donations, keep yourself and your staff focused, and discover new passion for your business and your ideas.

$1.99

BookCountry, Kindle, Nook, Payhip, Smashwords

The Art of Chit Chat: How to Talk to Anyone

Have you ever been at a loss for words? Tongue-tied in social situations? Do you freeze in terror in work meetings? You're not alone! This guide will give you all the tools to become an easy conversationalist who can talk to anyone.

Mary Baker, once painfully shy herself, spent 20 years working in wine hospitality and learned to talk to anyone about anything. She shares all her tips and lessons for not only learning how to talk to people easily, but becoming a conversational star.

$2.99

How to Sell Winegrapes & Promote Your Vineyard

Learn the basics of vineyard marketing in this concise guide written by Mary Baker. Baker is a former winery owner and has over 20 years of experience in winery and vineyard management and sales, including working for top U.S. wine brands Wild Horse and Justin.

$2.99

Work Smart: 50 Ways to Organize & Shorten Your Day

$0.99
Ghostwriter /  Collaborator / Contributor
Keep in mind that many clients do not want this information shared. After all, what would be the point of being a "ghost", right? The clients listed here have given me permission to recommend their projects and have acknowledged me as a ghostwriter, collaborator, contributor or editor.
Wine Pairing: How to Choose the Perfect Bottle of Wine
for Every Season and Occasion [Kindle Edition]
$3.99 on Kindle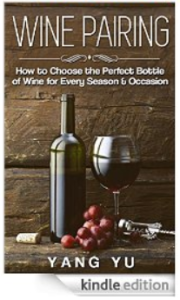 ---
Fiction by Mary Baker
Christmas Annie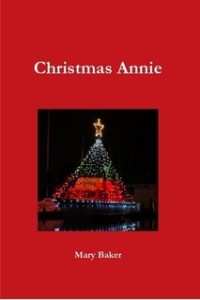 $1.99 on Kindle