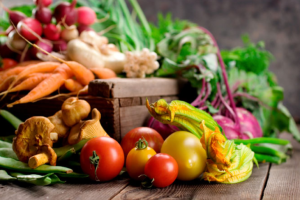 National Foodcycle Week is an awareness program that encourages home gardeners and orchard owners to plant a row for the hungry, or dedicate space in their garden or orchard for growing fresh produce for local food banks. Our spring 2016 event will span the dates of April 20-26 and will focus on garden planning, planting, and hosting awareness events. We also encourage spring harvesters—lambs, anyone?—to donate to their local shelters.
The fall event, held on October 20-26 every year, has a harvest theme.
We'll be inviting and thanking participants on our new Facebook group page. Come join our group discussion and tell us how you plan to donate this year!
There are several ways that you can participate.
commit to "grow a row" for the hungry
commit a berry patch, tree or orchard
offer to print and distribute awareness flyers
host an awareness event in your town or neighborhood
Find out how to host an event.
Please let us know how you plan to support hunger outreach this spring!